No.
Item
PCB Assembly Capabilities
1
MOQ
1 PCS
2
SMD Standard
IPC-A-610
3
Lead Time
24 hours expedited service; 3-4 days for prototype PCB assembly
4
Board Size
L50*W50mm ~ L510*W460mm
5
Board Type
Rigid PCB, Flexible PCB, Metal Core PCB, Rigid-Flex PCB
6
Min. Component Package
01005(0.4*0.2mm)
7
Max. Component Size
Unlimited
8
Maximum Component Assembly Accuracy (100FP)
±0.035mm(±0.025mm) Cpk≥1.0 (3σ)
9
Surface Finish
lead/lead-free HASL, immersion gold etc.
10
Assembly Types
Surface mount, Through-hole, Mixed technology (SMT & Thru-hole)
11
Component Sourcing
Full turnkey (All components sourced by PCBGOGO), Partial turnkey, Kitted/Consigned
12
Component Types
BGA 0.2mm pitch with X-ray testing, Passive components, Hard metric connectors, Cable & Wire, Bulk
13
SMT Parts Presentation
Cut tape, Partial reel, Reel, Tube, Tray, Laser-cut stainless steel
14
Cable Assembly
Custom cables, cable assemblies, wiring looms/harnesses and power leads
15
Stencils
Stencil with or without frame (offered free by PCBGOGO)
16
Inspection
Visual inspection; AOI checking; BGA placement – X-RAY checking
17
Assembly Capability
3-4 Million Soldering Leads per Day
18
DIP Component Processing
100 Thousand Soldering Leads per Day

Note:

Learn more about our PCB Assembly Capabilities on PC Terminal
Testing & Inspection Capabilities
We not only assemble PCBs, but also do a thorough testing of the assembled boards. This ensures that the assembled circuit board is free from any defects. Here are our Testing & Inspection Capabilities:
X-ray Testing
This testing is commonly performed on Quad-flat No-lead (QFN) PCBs, and Ball Grid Arrays (BGAs).
Automated Optical Inspection (AOI)
We perform the automated optical inspection to check whether any components are missing. The solder paste, polarity, and 0201 components are also checked in this inspection.
Functional Testing
In this, we check the functionality of the PCB, and ensure whether the performance is according to the expectations.
Visual Inspection
As the name implies, visual inspection involves a general quality check of the circuit board.
PCB Testing
Inspection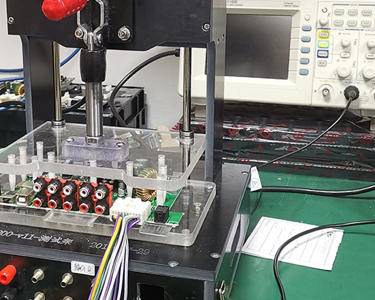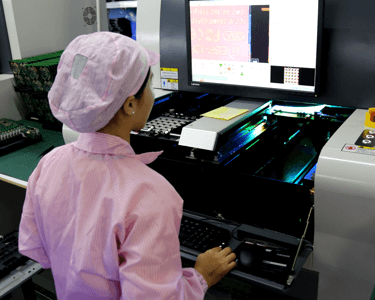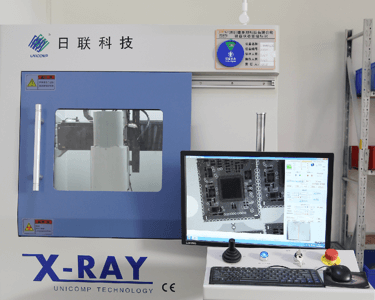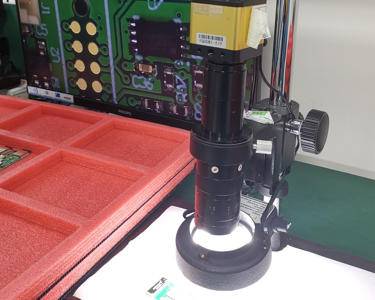 Get PCB Assembly Quote